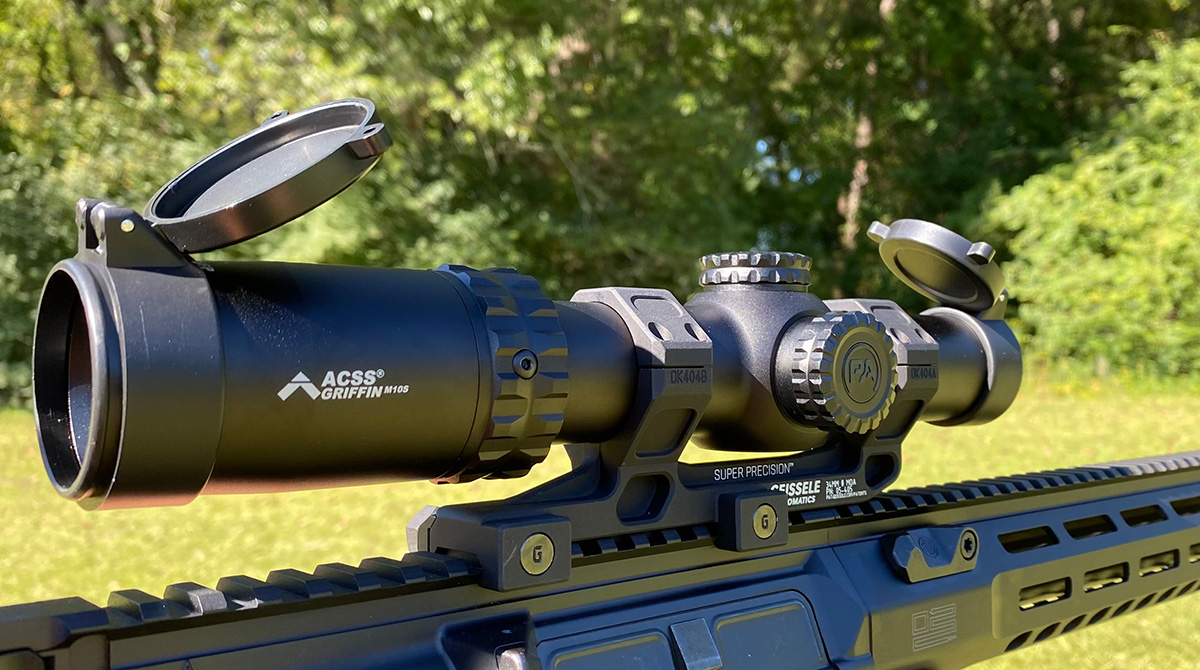 LPVO's (Low Power Variable Optics) have been on the rise in popularity for years now. There are so many great LPVO options today that it is almost overwhelming to choose.
This article will show you some of the best LPVO options and why those options are the best LPVO for the money.
Variable Options
The variable options on LPVO's vary wildly, but there are a few options you'll often see in your hunt for an LPVO.
Some of those options include:
1-6x24mm
1-8x24mm
1-10x24mm
These options are extremely popular because they provide decent magnification and allow you to acquire your target and make accurate shots quickly.
EOTECH does offer the Vudu optic in an impressive 5-25x50mm, but it comes at a price.
What is an LPVO?
An LPVO is a variable power scope that doesn't typically offer extremely high levels of magnification but the eye relief (layman's terms: how easy the scope is easy to see out of) is much better than that of a high power magnification scope.
Why LPVO?
LPVO's are excellent optics for people looking for the quick and easy eye relief of a red dot but the flexibility of a variable power scope.
If you have a rifle that shoots an intermediate distance round like the 5.56mm an LPVO is an excellent optic option.
Primary Arms SLx 1-6x24mm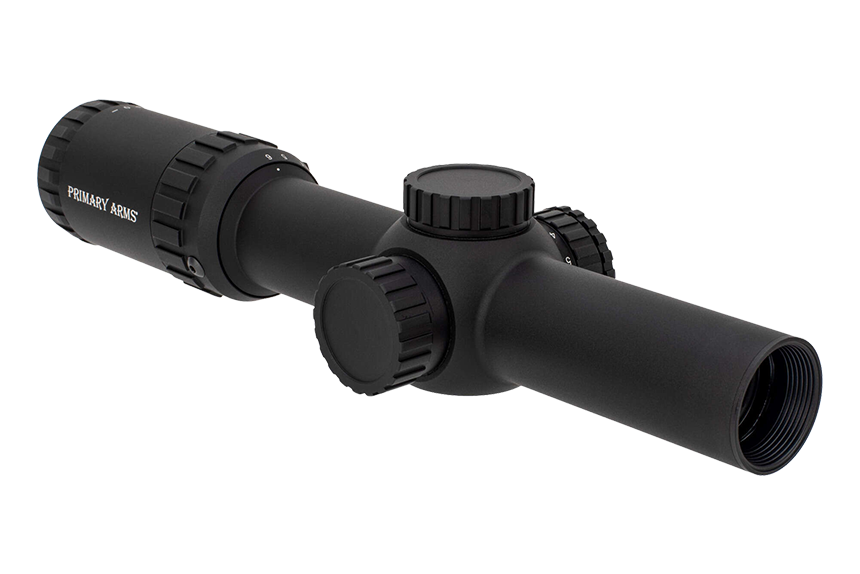 Primary Arms SLx 1-6x24mm
Primary Arms makes one of the best affordable LPVO's on the market today. The SLx series provides a list of features that, for the price, is hard to beat.
The Primary Arms SLx LPVO features a 1X – 6X magnification and an illuminated reticle. The SLx 1-6x24mm comes in at just 16.9oz.
I've had one of these for some time, and it works great. It is a hard-to-beat optic for the money.
Monstrum Spectre 1-6×24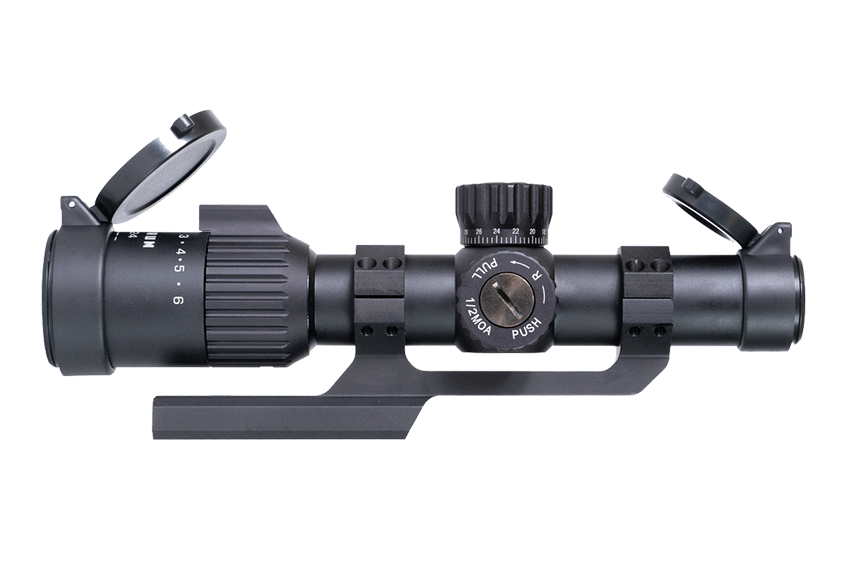 One of the lesser-known LPVO brands is Monstrum and I've been using one for a few months now and the Spectre 1-6×24.
The Spectre is sealed and nitrogen charged for resistance to fog and water and does an excellent job at not fogging.
One of the great things about the Monstrum Spectre 1-6×24 is that it comes with an already included mount. The mount isn't the lightest, but for the fantastic price point, it's hard to complain about an optic mount combo for this price.
EOTECH Vudu 1-6×24

Moving on up in cost and overall quality, the EOTECH Vudu line is a high-end, high-performance LPVO.
The Vudu is one of the newer LPVO's on the market and has made a splash, but who wouldn't expect high quality from the worlds leading provider of holographic weapon systems?
While this optic is highly durable and the eye relief and sight picture are fantastic, it has a $1,000+ price point.
That might be a huge turn-off for some, but it is a solid optic, and if you have the budget for it, consider it.
Vortex Viper PST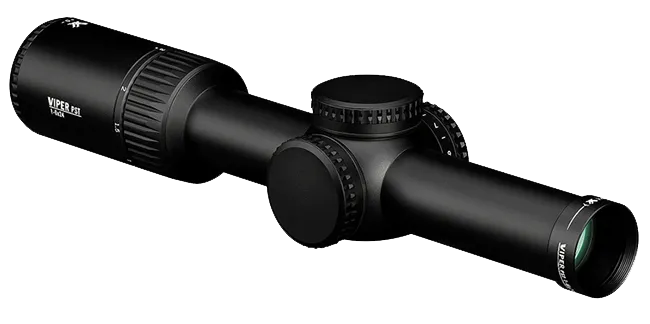 Vortex Viper PST Gen II 1-6×24
The Vortex Viper PST is one of the best mid-range LPVO's and is one I highly recommend if you have roughly a $500 budget.
The Viper carries Vortex's fantastic transferable lifetime warranty. The Viper has multi-coated lenses and is built with aircraft-grade aluminum.
I've always been a big fan of Vortex because they make quality optics with good eye relief. The Viper comes in at 22.7 ounces, so you won't be adding a ton of weight to your rifle.
The Viper also does not come with an LPVO mount, so you will need to purchase one for the Viper.
What does LPVO stand for?
LPVO stands for Low Power Variable Optic. These optics are typically 1-6x in magnification and have a unique shape that makes them easy to identity from traditional scopes.