Best AR-15 Rifle Cases For Any Budget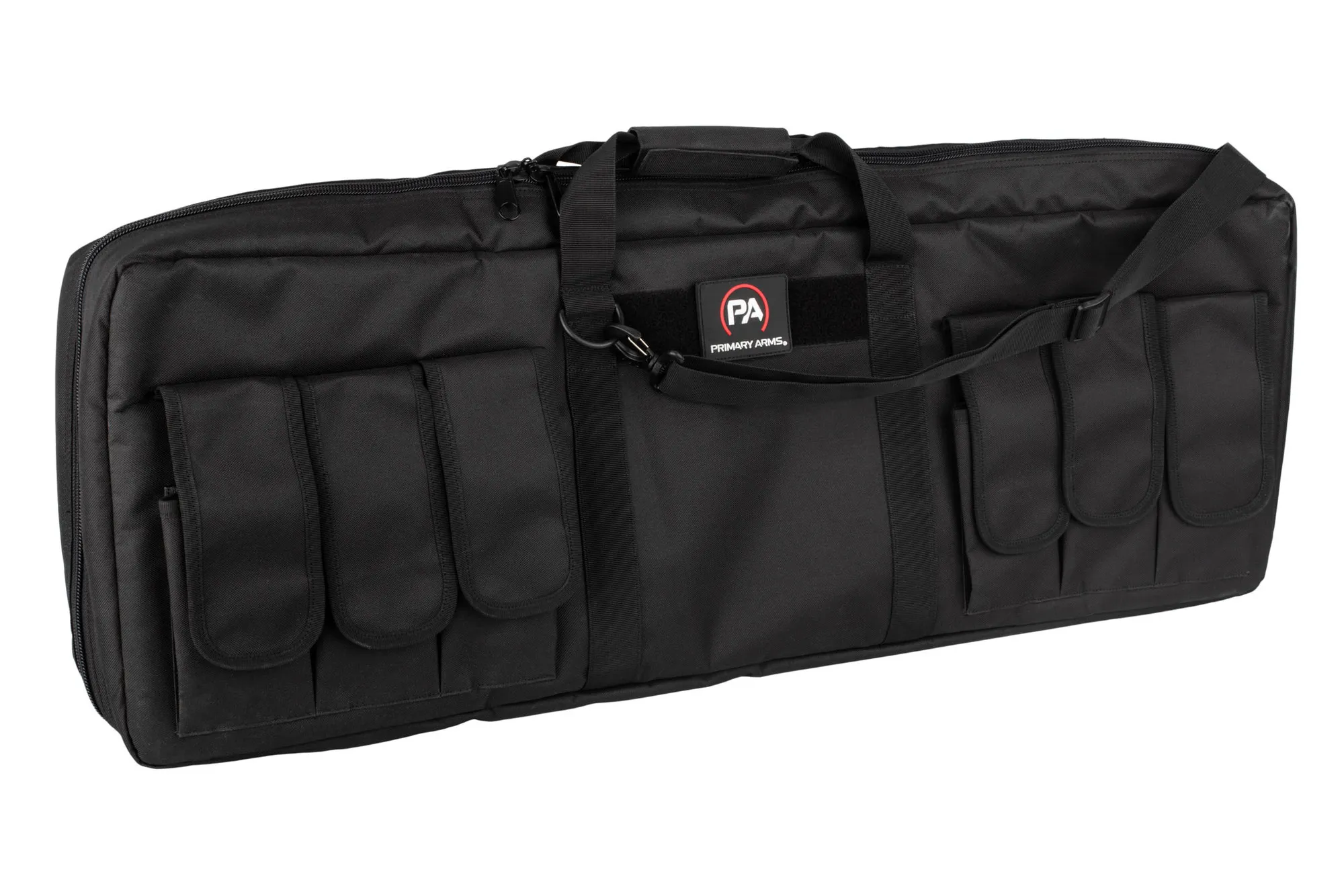 Once you have your AR-15 bought or built, it's time to think about getting it to and from the range, and also storing it safely at home. Here, we're going to walk through five very different kinds of cases that fit in a wide variety of budgets as well as situations. But what is the best AR-15 rifle case for your budget? Let us find out.

This time around, we're not going to make the case (pun absolutely intended) that any one of these storage solutions is the best. Instead, we simply want to offer five AR-15 storage solutions and suggest what we think is the best use for each of them. If you're anything like us, you'll end up with a few different kinds of cases for different situations.

Primary Arms 36" Double AR-15 Rifle Case
Starting things off, we're going with a double rifle case. This case has a divider down the central compartment so that you can keep two collapsed AR 15s from scratching each other, as well as straps to keep each rifle secured.
As a general range bag, we like this case thanks to being able to store two rifles, a ton of magazines in the accessory pouches, and the fact that it's light enough to be carried by the included shoulder strap or handle even when things are fully loaded.
This is a great option for 3 gun rifles but you may want to opt for a case with a little bit more storage options.
NcStar VISM Single Carbine Case
If you're on a budget and need to get one AR15 to and from the gun range, this case by NcStar has everything you need and nothing you don't. At this price range, we're pleasantly surprised that it does have velcro straps inside to secure the rifle: this is not a common feature on cases this affordable.
Additionally, the four accessory pouches on the outside give you enough room for a few magazines as well as the tools you'd need to clean or disassemble your AR.
Plano All Weather Rifle or Shotgun Case, 42"
You probably know Plano from making high-quality tackle boxes. Here, they're making a high-quality rifle case that has a customizable foam insert so that you can keep your rifle not only dry in the water right case but also secure so that it doesn't rattle around.
If we had an AR that we were concerned about losing zero while being knocked around in transit, or if we needed to fly with a rifle (which you can do, depending on local laws everywhere the plane will and), this would be our case of choice.

Red Rock Outdoor Gear MOLLE Rifle Scabbard
For the folks who need to take both a rifle and a backpack with them into the field, this is an excellent solution. While you can carry this scabbard by itself, and we might leave it in the truck in that configuration, this really shines when you use the MOLLE webbing to attach it to the side of a backpack.

From there, there's also a strap that goes around the pistol grip of an AR that will keep your rifle in place, but still easy enough to get to if you need to get to the rifle quickly in a hunting or self-defense situation.

NCStar VISM Discreet Carbine Case
For folks who live in an apartment or the like, it can be a little awkward to get in the elevator with a rifle case. In a situation like that one, this case, which looks like a folio for carrying presentations or a garment bag, is an excellent choice.

Because this is a relatively short case you'll likely have to take the AR15 lower receiver and upper apart, but since that's only two captive pins, the ability to have a subtle case is a nice upgrade.
In this list, we've covered a wide variety of cases at several price points. As you can see, depending on what you need to do, or how much you want to spend on a rifle case, there are lots of options for you in the market today.

For us, the best way to store a rifle is likely in a locked hard case: this is especially true for people who have folks in the house who need to not have immediate access to a firearm.
With that said, soft cases are an excellent way to get guns to and from the range.